We Offer Products for People of All Ages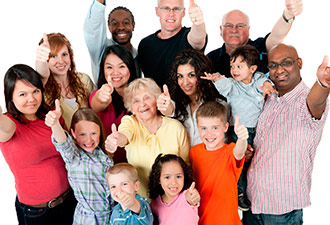 Medicare is in our name, but we can help you, family members and friends with non-Medicare health insurance, too.
Medicare MarketPlace® also offers health insurance with a variety of plan options for those who are not yet Medicare eligible. We also offer life insurance, short-term medical coverage and dental, vision and hearing insurance.
The Open Enrollment Period for health insurance runs from Nov. 15 through Feb. 15.
Call Medicare MarketPlace® then to:
Speak with one knowledgeable agent for all of your family's insurance needs
Get help choosing the plan that will best fit your budget and meet your needs
Avoid website hassles or lengthy wait times
Give us a call at 1-800-554-2559.