Clearing up Open Enrollment Confusion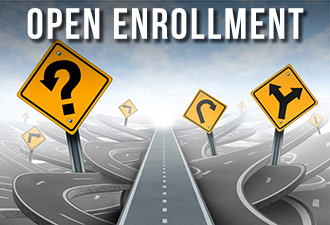 Are you confused about the Medicare Open Enrollment Period (OEP)? Don't worry — you're not alone.
OEP, which runs from Oct. 15 through Dec. 7, is the period of time in which you can enroll in or make changes to your Medicare Advantage or Medicare prescription drug coverage for next year. But many people are not clear on what changes they are allowed to make, said Bob Glaze, a Senior Licensed Insurance Agent at Medicare MarketPlace®
"Many think that this is when they are supposed to change everything — but it really only involves Medicare prescription drug plans and Medicare Advantage plans," Glaze said. "They think that this is when they are supposed to change their Medicare Supplements too." Even though this is not the case, we still encourage our clients to contact us to review their Medicare Supplement plans now as well.
Medicare Supplement plans can be changed at any time throughout the year.
"People also get confused by the very term, "Open Enrollment Period," because they recall hearing the same words to describe when they initially enrolled in Medicare Supplement plans, which were guaranteed issue, where anyone eligible who applied could not be denied coverage due to their health," Glaze said.
Many people don't realize that out-of-pocket costs can change from year to year, potentially costing them thousands. Glaze recommends that even if you're satisfied with your current coverage, call Medicare MarketPlace® to review your Part D plan. You can make sure that plan formularies and co-pays haven't changed and that all of your medications are covered.
"Call us and we can review your drug list and determine which plans are going to provide lowest total out-of-pocket (expenses) for the next year," said Glaze. "We won't know until we look at it, and they change each and every year. What's a great plan for you this year, may not be the best plan for you next year."
Glaze and the team of Licensed Insurance Agents at Medicare MarketPlace® are here to answer your questions and clear up any confusion you have. Call 1-800-554-2559.
Remember, you have through Dec. 7 to make changes to your Medicare Advantage or prescription drug plans. Those changes will take effect Jan. 1.