Originally published March 4, 2013, last updated February 20, 2014
Four Reasons to Change Medicare Supplement Plans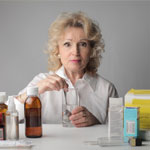 Did you know, unlike Medicare Advantage and Prescription Drug Plans, you can change your Medicare Supplement plan at any time? With so many rules, deadlines and regulations out there – you can breathe a sigh of relief when you need to change your Medicare Supplement.
Why change?
Here are a few reasons:
Recent rate increases have made your current plan too expensive
You are unsatisfied with your current coverage
You are unhappy with your current insurance carrier
You can't get reach your agent when you need him/her most
Our best advice is to compare plans and rates from multiple insurance companies and we can do that for you! We offer more than 15 national insurance carriers and we'll advise you on the best possible plan to fit your needs and save you money! Give us a call at 1-866-800-5566.