Medicare Spending Slows — But How Does That Affect You?
Written by By Brian Hickey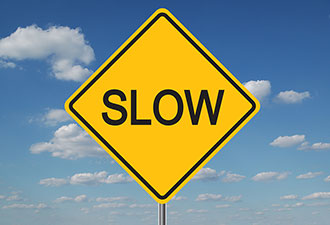 Medicare continues to face critical challenges, namely how to provide quality health care at an affordable price. As the population continues to age, the increased demand for services will further threaten the overall financial stability of the program. Despite this increased burden on the system from the baby boom generation, one trend has improved the outlook slightly. In recent years, Medicare spending has grown at a much slower rate compared to historical spending growth.
So what does all this mean to you? If the slowdown in spending continues, it may allow the federal government more time to think proactively about the future of the program, instead of consistently reacting to health care cost increases.
Here are a few changes in the Medicare landscape that I think could happen in 2015 and 2016 as a result of the Medicare spending slowdown:
Medicare or supplemental plans could add ancillary benefits, such as dental coverage, gym memberships and other health and wellness benefits.
You could pay a higher share of your health care costs, if Medicare shifts more of the cost-sharing burden to consumers. If you have a Medicare Supplement Plan F, you could see a cost-sharing component added to your plan in the future. The rationale behind this is that if you have to pay something out of pocket each time you visit your physician, you may scrutinize your decision to see a physician more closely. You wouldn't go as often and would only go when necessary. Proponents of this thinking believe many of us are overusing services by scheduling appointments for minor items, a practice which increases utilization and, ultimately, costs.
Medicare Advantage enrollment will continue to climb. Currently about 30% of all Medicare-eligible beneficiaries are enrolled in these plans, and enrollment has continued to increase. Cost plays a major factor in consumers' decision to enroll. But it should never be the only factor, so make sure you are looking at all angles before you enroll in any Medicare Advantage plan.
The Medicare Part B premium typically deducted through your Social Security check will more than likely increase in 2016 to keep pace with inflation.
Brand name insurance companies will continue to prove they know and understand the Medicare market by pricing their plans appropriately and providing above-average service to their policyholders.
Medicare MarketPlace® can help you understand the ever-changing face of Medicare. As your partner, we will walk you through any changes that apply to your plan, and help you decide whether to stay on your current plan or shop for a new one.