Taking the Confusion out of the Medicare Equation
This is the first installment in a three-part series about Medicare, brought to you by Medicare MarketPlace in Omaha, NE.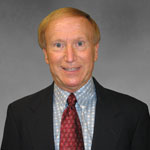 Helping clear up the confusion about Medicare is an all-day, every-day process for Bob Glaze, Senior Licensed Benefit Advisor at Medicare MarketPlace. Glaze, who has helped people navigate Medicare for 6 years and has worked in the insurance industry for 12 years, leads seminars at Omaha, Nebraska's local public libraries called "Medicare 101." He is one of 9 benefit advisors at Medicare MarketPlace who – as he puts it – take the confusion out of the Medicare equation.
"The comment that I hear is that it (Medicare) is so complicated," said Glaze. "Especially for those who are going to be new to Medicare – they get flooded with mailings, information and publications and they are trying to read through all of it and make sense out of it."
Glaze said by the time a customer calls him at Medicare MarketPlace, they are usually totally confused. That's where Glaze and his co-workers shine. Working with 15 top-rated carriers, Medicare MarketPlace can help just about anyone.
"Well, we have to be somewhat of a detective," said Glaze. "Medicare is not one-size-fits-all. We have to ask a lot of questions to understand what the situation is."
And for those who are brand new to Medicare, Glaze and his co-workers provide an abridged "Medicare 101" right over the phone.
"We start at the beginning so you get a clear understanding of what Medicare is and how it works before we can show you what your options are to solve the gaps associated with Medicare," said Glaze.
Another major point of confusion is explaining the gaps in Medicare. Glaze said that those who are new to Medicare don't typically realize how quickly the out-of-pocket expenses can add up.
"People are used to insurance plans that have maximum out of pocket protection and Medicare doesn't work that way," said Glaze. "When you are talking about the paying 20% - that's 20% of infinity – there's no stopping point. That's what amazes them – and it's scary!"
What is Glaze's number once piece of advice to you? Talk to Medicare MarketPlace first.
"All of the agents within Medicare MarketPlace are all very knowledgeable, talented and willing to help. If you talk to us first, I think a lot of that confusion will be eliminated. We can provide education, we can provide advice and then certainly we have the insurance products and knowledge about those products that we can look at your situation and determine what is going to be the best fit for you."
Helping people every day is one of the best parts of Glaze's job, he said.
"You are putting your trust in us to find the product that is going to best fit your needs and protect you; it's very gratifying."
Have questions about Medicare? Call a Licensed Benefit Advisor at Medicare MarketPlace: 1-866-312-3535.
Look for upcoming features about Medicare Advantage and Medicare Supplement in future newsletters.