2013 Medicare Part D Outlook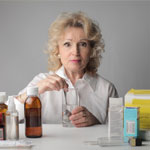 Unlike your homeowner's insurance policy, which probably renews year after year with little attention paid, Medicare Part D costs and coverages change every year. That's why it's so important to review your plan every year to make sure you're still getting the best value.
Here's a quick summary of some of the changes to look for in 2013:
Standard Benefits
Each year the Centers for Medicare & Medicaid Services is required to update the Standard Benefit Parameters for Medicare Part D plans. These are basically the minimum benefits that the insurance must offer their beneficiaries. CMS updates the standard benefits each year to account for increases in average expenditures for Part D beneficiaries. The 2013 parameters were increased by 1.4%.
It is important to note that these revised benefit parameters will have only a minimal effect for most beneficiaries, in part because approximately 90% of beneficiaries are not enrolled in a plan with the Standard Benefit. Insurance companies have the flexibility to offer beneficiaries plan designs that include low or no deductibles and co-pays instead of co-insurance, but these alternative benefits must offer equal or greater actuarial value than the standard benefits outlined below.
| Standard Benefit Parameters | 2011 | 2012 | 2013 |
| --- | --- | --- | --- |
| Deductible | $310 | $320 | $325 |
| Initial Coverage Limit (coverage gap begins) | $2,840 | $2,930 | $2,970 |
| Out-of-pocket threshold (catastrophic coverage begins) | $4,550 | $4,700 | $4,750 |
| Total Spending to attain Out-of-pocket threshold | $6,447 | $6,657 | $6,733 |
The Donut Hole
The Affordable Care Act made significant changes to the Medicare program, including Medicare Part D. In 2013, seniors who hit the "donut hole" will receive improved coverage on their brand-name drugs. Manufacturers will continue to cover 50% of the cost of the brand-name drugs and the plan will pay another 2.5%, providing seniors with total coverage of 52.5% in the donut hole. Therefore, seniors will pay 47.5% of the costs for brand-name drugs in the donut hole. Coverage of generic drugs in the gap will increase from 14% to 21%. By 2020, cost sharing for both brand and generic prescription drugs will be the same during the "donut hole" as during the initial coverage period. Consequently, in 2020, individuals will pay 25% of drug costs, and the Part D plan will pay 75%.
Premium
According to data released in August, the average premium for Part D plans will stay the same in 2013, $30 a month. This number is an average, which means some of you may see your premiums go up, while others might get a decrease.
If you would like more information about a specific plan, call one of our Benefit Advisors at 1-800-639-0781. The Annual Election Period (AEP) when you can switch plans starts October 15th, so now is the time to review your plan.