Originally published September 30, 2015, last updated October 5, 2015
Don't Overpay: Review Medicare Plans This Open Enrollment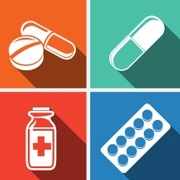 Are your prescriptions covered next year if you stay on the same Medicare Part D Prescription Drug plan? Will you pay more in Medicare plan premiums or deductibles?
Medicare's open enrollment is just days away — it runs Oct. 15 to Dec. 7. This is when you can make changes to your Medicare Advantage or Medicare Part D Prescription Drug coverage for the coming year. Because insurance plans can change each year, it's important to review your plans annually at this time to identify any changes that could cost you more money or improve your coverage. You may also want to review your Medicare Supplement health insurance plan each year, because those premiums also can change.
When reviewing your prescription coverage, be careful to check that all of your prescriptions are on the plan you're considering. The plans with the lowest premiums are not always the better financial choice. The cost of one month's worth of one drug that's not on your plan's formulary could exceed an entire year's worth of your monthly premiums. Watch this short video to understand the importance of comparing drug plans.
Medicare MarketPlace's Licensed Insurance Agents specialize in Medicare plans, and they can help you review your plan, compare plans and find the one that best suits your needs and budget. A full plan review is a free service, and there is no obligation to purchase anything. To speak to a Medicare MarketPlace Licensed Insurance Agent, call 1-800-639-0781.
Changes in 2016
Some Medicare enrollees could see a 52% increase in their Medicare Part B premiums and also their Part B deductibles starting in January 2016. Read more.
Please note: While you can contact one of our Licensed Insurance Agents now, you will not be able to make changes to your plans until Oct. 15 in most cases.
Reviewing your plans annually during the Open Enrollment Period is one of the best ways to stay on top of health care costs. Not only could you save money, but you also could find a better plan.
To speak with a Licensed Insurance Agent at Medicare MarketPlace, call at 1-800-639-0781.