Originally published February 26, 2018, last updated February 28, 2018
New Medicare Cards Start Mailing in April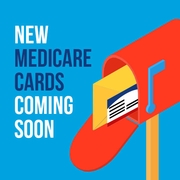 The Centers for Medicare and Medicaid Services (CMS) said it will begin mailing the new red, white and blue Medicare cards in April, with waves of mailings continuing through summer.
To see what months your card could be mailed in, check the CMS mailing waves chart.
The new cards, required by the Medicare Access and CHIP Reauthorization Act (MACRA) of 2015, are meant to fight identity theft and prevent fraud by replacing Social Security numbers with unique 11-digit codes. CMS will begin mailing the new cards in April 2018 and must meet the congressional deadline for replacing all Medicare cards by April 2019.
But be aware that with the new cards comes a new wave of scammers.
The Latest Scams
CNBC recently reported on four of the latest Medicare ID scams:
A caller poses as a Medicare representative asking for payment in exchange for the new ID card.
A caller tries to persuade you to buy Medicare Part D Prescription Drug coverage or lose your Medicare coverage.
A caller says your insurance company owes you a refund but needs your bank account number and Social Security number to deposit it.
A caller posing as a Medicare representative claims to need to update or confirm your information.
CMS warns people with Medicare: "Beware of anyone who contacts you about your new Medicare card. We will never ask you to give us personal or private information to get your new Medicare number and card." Medicare.gov advises Medicare beneficiaries to only give out your new Medicare number to doctors, pharmacists, other health care providers, your insurers, or people you trust to work with Medicare on your behalf.
Mature Health Center partner Medicare MarketPlace® is a private company, not affiliated with Medicare or any federal agency. If you receive a call from Medicare MarketPlace, the Licensed Insurance Agent is calling because you've given permission to Medicare MarketPlace to contact you or you've specifically asked for assistance. Medicare MarketPlace, which is a Better Business Bureau "A+" accredited business, represents multiple carriers that are "A" rated or better and can work on your behalf to find you an affordable Medicare Advantage or Medicare Supplement health insurance plan and/or a Medicare Part D Prescription Drug plan — but only with your permission. Mature Health Center, through its eNewsletter and on its website, strives to provide clear, educational content to help you make informed Medicare decisions.
'You Don't Need to Do Anything'
To be clear, no one should request, demand or coerce you to do anything to get your new red, white and blue Medicare card. You don't need to do anything to receive your new card, but if you'd like to make sure that your address is up-to-date for the mailing, visit your mySocialSecurity account or call Social Security at 1-800-772-1213.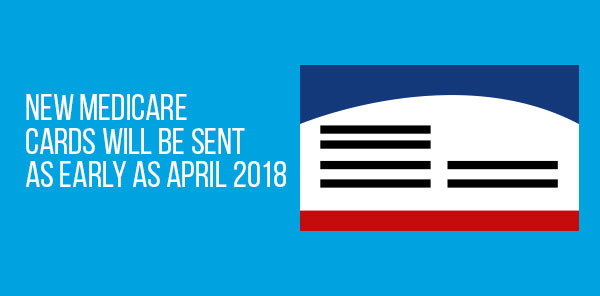 In addition to replacing your Social Security number with a new number unique to you, the new Medicare card includes two other changes: the gender and the signature line will be removed. The new card will still show what parts of Medicare you have (A/B) and when coverage for each part started. Your red, white and blue card acts as your insurance card when you have Original Medicare (Part A and Part B).
You may also have other cards if you have additional coverage, like a Medigap health insurance plan or a prescription drug plan. These plans help pay for costs not covered by Original Medicare, and the private insurers issue the plans' cards.
Know Your Cards
If you're in a Medicare Advantage plan, which replaces Original Medicare, your Medicare Advantage Plan ID card is your main card for Medicare. You should keep it and use it whenever you need care. But you also may need to show your new Medicare card, so carry your new card with you, too.
If you have a Medicare Supplement (also called Medigap) health insurance plan and a Medicare Part D Prescription Drug plan, you will need to carry cards for those plans with you, in addition to your new red, white and blue Medicare card. Present your Medicare Supplement and prescription drug plan cards when you get health care and/or prescriptions.
When You Can Use Your New Card
You may start using your new Medicare card as soon as it arrives in the mail, and you should destroy your old one.
If you have any questions regarding your Medicare Advantage or Medicare Supplement health insurance plans or your Medicare Part D Prescription Drug plan — or those plans' cards — call Medicare MarketPlace at 1-800-639-0781 to speak to a Licensed Insurance Agent.