Two Ways to Manage the High Costs of Arthritis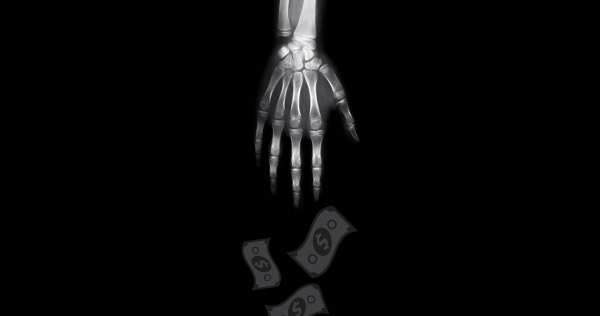 More than 53 million adults live with arthritis, making it the No. 1 cause of disability in the country. With one in every five adults suffering from this disease, it's a well-known affliction — but learning more about it could help connect you or someone you know with useful information.
May is National Arthritis Awareness Month. The Arthritis Foundation has an informative website for educating yourself on arthritis, with tools and resources ranging from a toll-free helpline to personalized exercise modifications.
The website also has a useful list of key health insurance benefits for people with arthritis. Finding an affordable way to manage the disease is an essential component of any treatment plan. Arthritis and related conditions account for more than $156 billion annually in medical expenses and lost wages. Recent advances in treatment offer hope to many, but they can be costly.
Get Coverage for the Drugs You Need
Topping the Arthritis Foundation's list of key health insurance benefits is making sure your plan covers the drugs you need. Recent research shows that early access to a class of drugs called biologics — made from living organisms grown in labs — and other drug therapies can keep patients with rheumatoid arthritis (RA) working. Biologic drugs for RA work for two out of three people who take them for RA, according to WebMD.com. They can slow or stop the progression of joint damage but can cost $1,000 to $3,000 a month. Even with health insurance, your out-of-pocket costs can add up to be thousands of dollars each year.
A study published in 2015 was the first to look at how Medicare pays for biologic disease-modifying antirheumatic drugs (DMARDs) for RA. Researchers found that nationally, nearly all Medicare Part D Prescription Drug plans cover at least one DMARD but that patients bear a significant cost-sharing burden. The mean out-of-pocket costs were $2,712 to $2,774, which could drive a patient into the Part D coverage gap or "donut hole" by February or March each year. Patients' cost-sharing jumps when they hit the donut hole, the temporary limit on what the drug plan will cover. The amount generally changes each year. In 2017, the amount a patient pays is no more than 40% of the plan's cost for covered brand-name prescription drugs.
"In recent years, we've seen an increase in calls from people needing help finding Part D insurance that covers their arthritis medications, because the costs for these drugs can be so high," said Brian Hickey, vice president of Insuractive®, a direct-to-consumer insurance provider which includes Medicare MarketPlace®.
"It's really important for people with arthritis to compare coverage from various insurance providers, and especially with someone who understands the plans, so they ensure they're getting the coverage they need."
Arthritis patients can receive help from Medicare MarketPlace's team of Licensed Insurance Agents, who specialize in Medicare related insurance plans, by calling 1-800-639-0781.
The study also found that nearly all Part D plans required prior authorization for DMARDs — so be sure that you work with your health care provider to secure the necessary approvals before heading to the pharmacy.
RA is just one of more than 100 different forms of arthritis and related diseases. It is one of the most common types along with osteoarthritis, psoriatic arthritis, fibromyalgia and gout. These different types of arthritis cause different types of pain. So biologics are just one of many drugs available to treat arthritis, including some over-the-counter drugs. Know the benefits and risks of different arthritis medications, and discuss the best treatment options with your physician.
Understand How Therapy Benefits Work
The Arthritis Foundation says that physical and occupational therapy are some of the best ways to help prevent or ease joint pain and joint damage.
Medicare typically pays 80% of the therapy cost, and the patient pays the rest. If you have Medicare Supplement, you may pay less or nothing, depending on your plan's benefits. But there are cost caps for these services, meaning you pay the whole cost once that limit is hit. If you have Medicare Advantage, you pay a fixed amount, or a co-pay, each visit instead of paying a percentage of the bill.
The Arthritis Foundation recommends that you look for plans that have no cap or a high annual cap on physical and occupational therapy. You may also consider Medicare Advantage instead of Medicare Supplement, because many Medicare Advantage plans don't apply a cap.
You may, however, qualify for an exception to the therapy cap limit. Your therapist or therapy provider must:
Establish your need for medically reasonable and necessary services and document this in your medical record
Indicate on your Medicare claim for services above the therapy cap that your outpatient therapy services are medically reasonable and necessary
Complicating matters even more is a Medicare practice using the "improvement standard." For years, Medicare would refuse to pay for physical therapy or skilled care because patients were failing to improve. A lawsuit challenged this practice, and in 2013, the improvement standard was removed so that maintenance care would be covered. However, some patients claim that Medicare is still refusing to cover physical therapy and skilled care.
The Center for Medicare Advocacy offers self-help packets for both outpatient and home-health care denials of coverage involving the improvement standard.
The Arthritis Foundation also suggests contacting your prescribing doctor, the home health agency or a third party, such as elder care law firm or advocacy group, for help if you're denied Medicare coverage for physical therapy or skilled care.
Insuractive's Hickey encouraged anyone with questions about their arthritis benefits to call Medicare MarketPlace to speak with a Licensed Insurance Agent. They can help with first-time enrollments or review your existing Medicare Supplement, Medicare Advantage and Part D plans. It's also important to review your plans annually, because drug formularies, plans and premiums can change each year.
"Our agents are trained to ask the right questions so that we find customers the best coverage for their particular health issues," Hickey said.
If you or someone you know has arthritis and needs help finding an affordable Medicare Supplement, Medicare Advantage or Medicare Part D plan with the right benefits for your needs, call 1-800-639-0781 to speak to a Licensed Insurance Agent.