Originally published August 1, 2013, last updated February 20, 2014
Hobbies That Keep You Active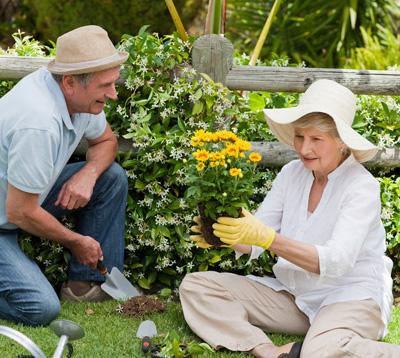 Enjoyable ways to keep on the go
There are hobbies, such as reading, crocheting or the playing of most video games, which are generally latent in activity level. Then there are those that get you moving physically or fully engaged intellectually. More of one without the other is unhealthy for mind, body and spirit. Here are a few ideas to get you going.
Indoors
Bowling. Whether visiting your local lanes or using a Wii in your family room, bowling is a hobby that can help you lose those spare pounds.
Music/dance lessons. Keep fingers limber by taking lessons on the piano or guitar. Or, for fun and exercise, sign up to learn the latest dance craze.
Outdoors
Gardening. Save money on your grocery bill by planting a garden with your favorite vegetables. Or beautify your yard with colorful flowers.
Bird watching. Ask a friend to join you on a walk through your neighborhood. With guidebook in hand, identify the various songsters perched in trees.
Rock collecting. Visit nearby parks and fields and see how many different rocks you can collect. Use these rocks to make a picture frame, or attach a chain to make a conversation-piece necklace.
Inside or Out
Photography. Is a birthday party or family reunion coming up? A hike in the desert or a mountain climb? Collect memories with your camera, and put the results on Facebook to share with friends and family.
Painting. Think you can't even draw stick figures? You may be surprised at the hidden talent you discover by going to an art class, or by just getting out with a canvas and palette and brushing what you see.
Writing. Forget about writing for publication. Instead, go interview family members and write down highlights for your posterity, or be the one to research and chronicle a history of your church. And don't forget the lost art of letter writing. Many shut-ins would appreciate a note from you.